Areas of Focus
FlowTex Energy primarily focuses on drilling and developing oil and natural gas wells in Southeast Texas and Central Oklahoma. We have been building a portfolio of producing oil and natural gas wells in these areas since our founding.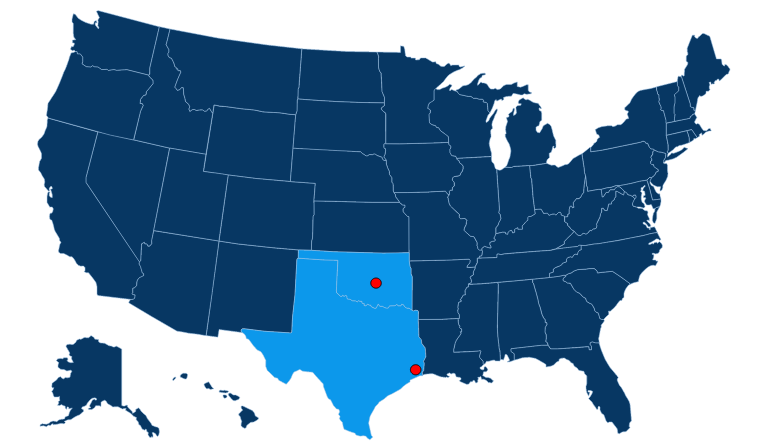 We began executing our strategy by drilling new oil and gas wells in Southeast Texas using three-dimensional seismic technology.  Our team of geophysicist and geologists combined with our powerful technology for identify specific targets in these regions has lead to the early success of drilling wells in the famous SpindleTop field in Southeast Texas.
We now employ a broad range of tactics to produce oil and gas including acquiring  existing production, utilizing forced pooling, and expanding its use of 3D seismic technology with it's team of leading experts.